Sympathy Flowers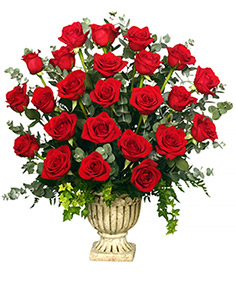 Words are sometimes hard find when a friend or loved one passes. Often, flowers better define the sympathy we feel for the family and our lost friend. CABIN CREATIONS can help you communicate your feelings through flowers. From a small memorial urn to a lush standing spray, this simple gesture of support can mean a lot to a grieving family. Whether you need delivery to a house or a funeral home, CABIN CREATIONS can help with all sympathy flower needs.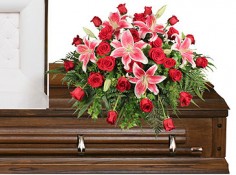 Casket sprays offer a final tribute to a departed loved one. It's beauty and elegance sets the tone of the funeral service. There are two types of casket arrangements: full couch and half couch. Full couch is for a closed casket, and half couch arrangements are typically used for an open casket. Flowers for cremation services are also available. For any type of funeral flowers in the Fessenden area, CABIN CREATIONS is here to help.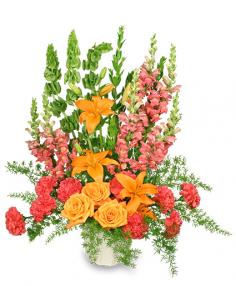 Sending flowers to a funeral is a time honored tradition that extends through generations. Sympathy flowers often express feelings that we may not be able to. CABIN CREATIONS can help you find the right message to convey through flowers. Shop our selection online or give us a call at (701) 341-1327 if you need more assistance.